In the picture below there is a structure with central shaft with hairs coming out of it, it does not appear to look like a bird feather and such pieces are commonly reffered to as "possible feathers". Although they are unlikely to be feathers the same piece of amber has better inclusion candidates to be feathers as shown in the pictures after
In the next picture below the inclusions are still "possible feathers" but with a higher probability of being bird feathers because 1) They visually appear more like feathers than the example given in the above picture. 2) This piece of amber also contains bird eggs and full birds.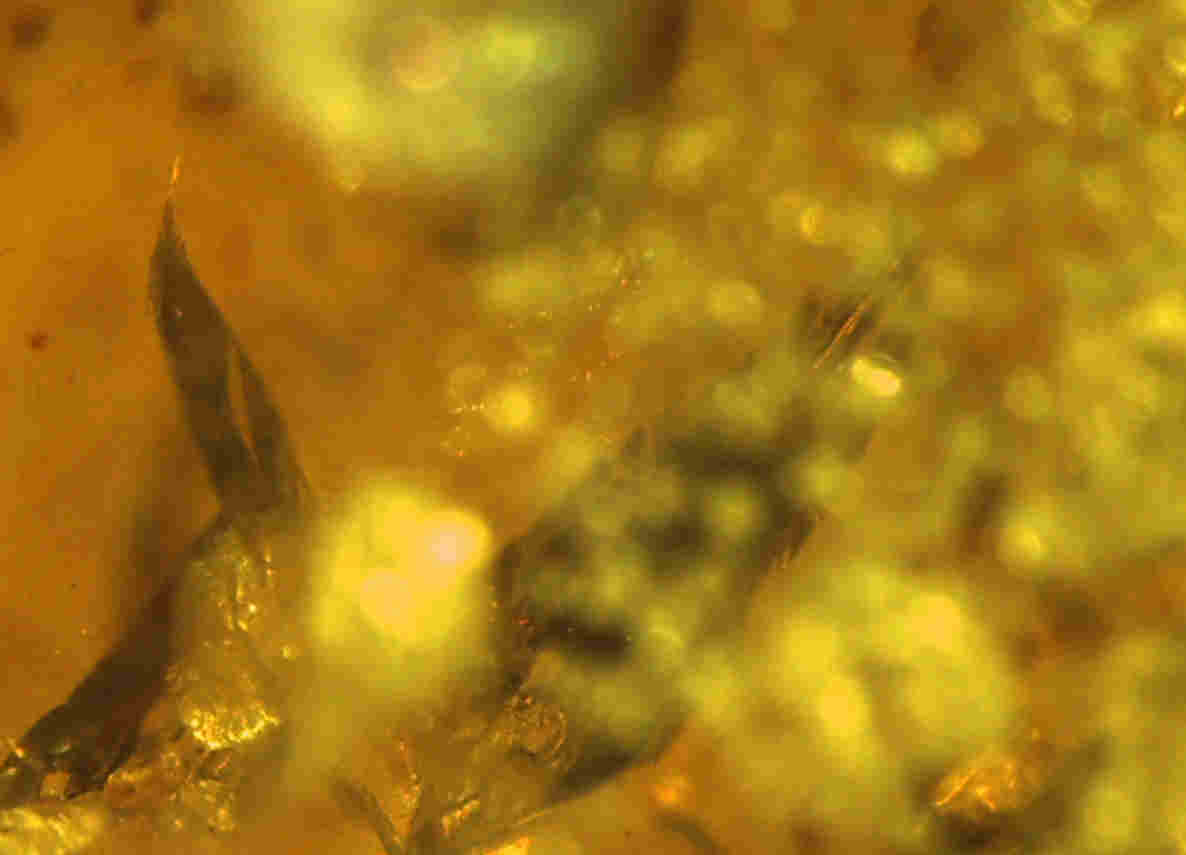 The following picture is of "possible" feathers that are in the same piece of amber as the other pictures above.
Those interested in feathers will be able to find more feathers in pieces of amber with
eggs
,
birds
and
bird heads in amber